Description
Habitat: Loamy soils near creeks and shaded areas.
Plant: Bush with unbranched stems 3 to 6 feet tall with lengthwise wing-like ribs. The plant exhibits crystallofolia, (ice forming near base in the winter when the plant freezes).
Leaves: Lanceolate-ovate to lanceolate-elliptic to lanceolate-linear leaves, usually coarsely toothed to subentire edges.
Inflorescence: Upper branches support many (60 to 100+) white flower heads in corymb- or panicle-arrays up to 6 inches across, each flower with a few (2 to 4 or more) white ray flowers that drop later in the season; 8 to 15 disk florets in center.
Bloom Period: August to November.
References: "Wildflowers of the Texas Hill Country" by Marshall Enquist and Flora of North America.
BONAP Distribution Map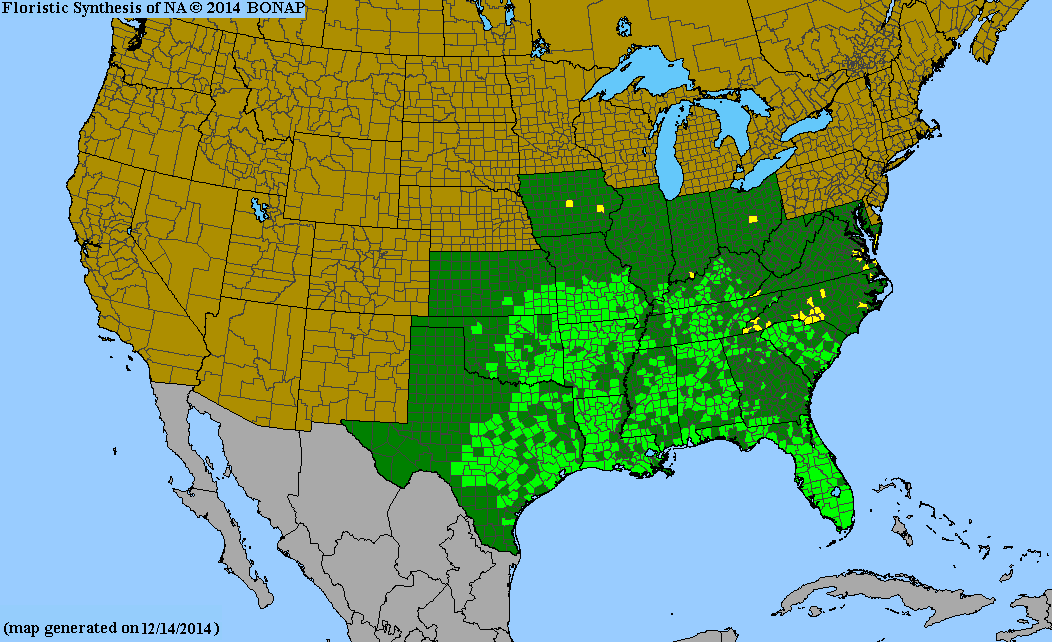 Map Color Key
Texas Status:
Native