Description
Habitat: Generally found in low, wet areas in sandy or silty soils along arroyos, washes or stream banks; the plants shown here were found in Big Bend at ~6000 ft in the Chisos Basin in gravelly soil.
Plant: Upright annual or perennial with several stems from base, 6 to 28 inches tall, unbranched.
Leaves: Opposite 1/2 to 2 inches long with 2 to 8 lobes cut almost halfway through leaf and may be cut again.
Inflorescence: Small flowers 1/2 to 3/4 inch long with 5 white petals with purple streaks united at base and forming lobes; lower lip with 3 lobes, center lobe long and broad; arching stamens.
Bloom Period: March to May.
References: "Wildflowers of Texas" by Geyata Ajilvsgi, and SEINet.
BONAP Distribution Map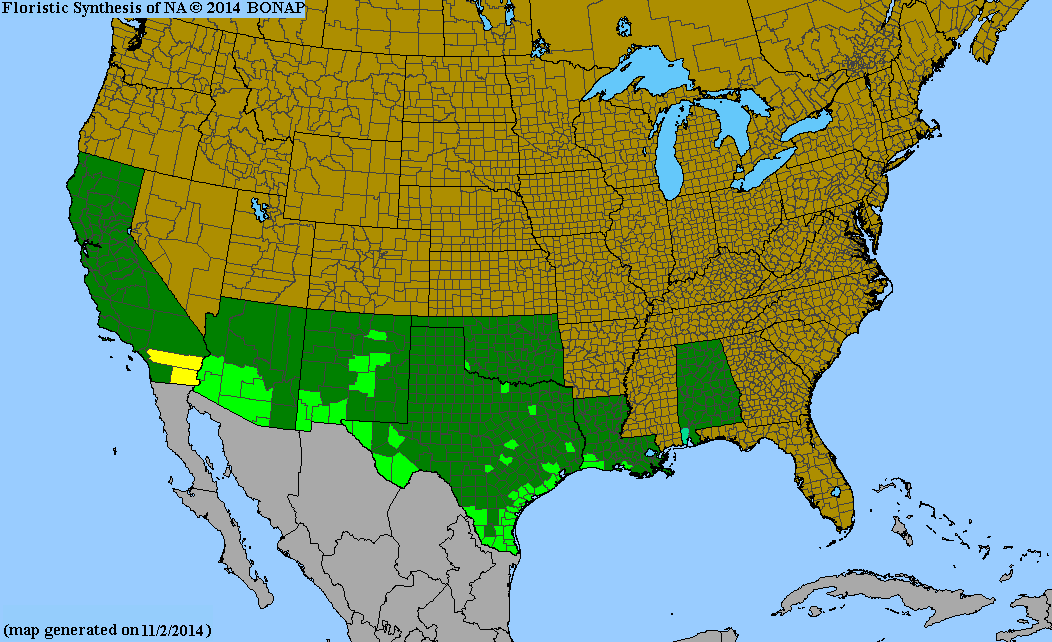 Map Color Key
Texas Status:
Native