Description
Habitat: Moist areas, especially near stream banks.
Plant: Erect, leafy perennial 3 to 6 feet tall, solitary stem branched at top; growing in in colonies.
Leaves: Ovate to lanceolate leaves 2 to 6 inches long, coarse teeth along edges; long-stalked lower leaves.
Inflorescence: Mass of small white blossoms clustered atop branched stems, each flower about 1/4-inch across with 10-15 tubular disk florets with white protruding styles; no ray florets.
Bloom Period: July to November.
References: "Wildflowers of Texas" by Geyata Ajilvsgi.
BONAP Distribution Map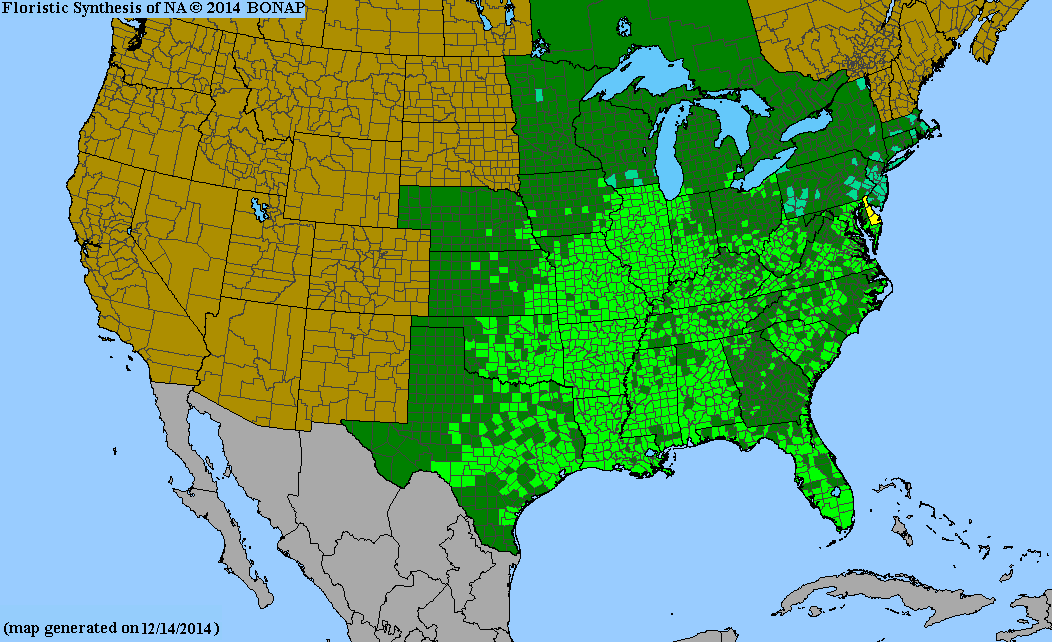 Map Color Key
Texas Status:
Native