Description
Habitat: Open wood, meadows, fields.
Plant: Erect perennial 1 to 3 feet tall; slender, hairy stem, usually unbranched, often reddish.
Leaves: Basal and stem leaves 1-1/4 to 3 inches wide, deeply palmately-divided (palmatifid) into usually 5 segments and further divided.
Inflorescence: Several flowers 1/2 to 1 inch wide and about as long, in a terminal raceme; each flower with 5 sepals, white to lavenderish, surrounding 4 petals with many yellowish to brown stamens visible in the center; characteristic spur in the rear.
Bloom Period: April to June.
References: "Wildflowers of the Texas Hill Country" by Marshall Enquist, "Wildflowers of Texas" by Geyaya Ajilvsgi and Flora of North America.
BONAP Distribution Map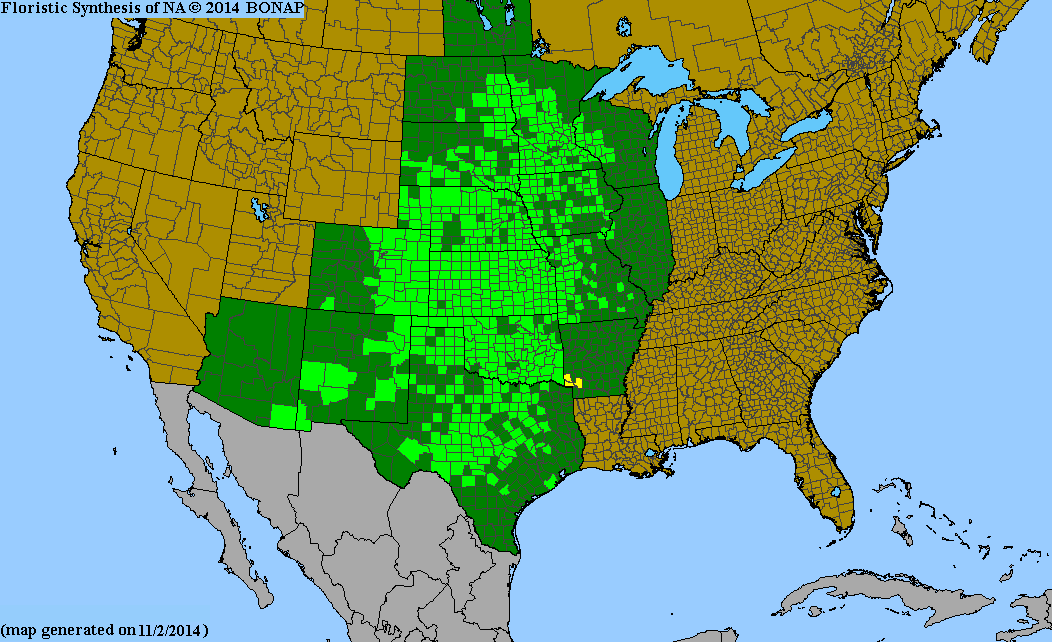 Map Color Key
Texas Status:
Native