Description
Habitat: Sandy soils in open woods and open meadows.
Plant: Bushy, spreading perennial 8 to 24 inches tall, many tangled stems.
Leaves: Pinnately-compound leaves usually with 25 to 41, silky-hairy or smooth leaflets, each about 1/4-inch long.
Inflorescence: Long cone-shaped flower heads observed at about 1-1/2 to 2 inches long, with countless white-petal flowerswith yellow stamens; flower stems (peduncles) covered with small glands.
Bloom Period: June to early July; September.
References: Shinners & Mahler's Illustrated Flora of North Central Texas and observation at Bastrop State Park.
BONAP Distribution Map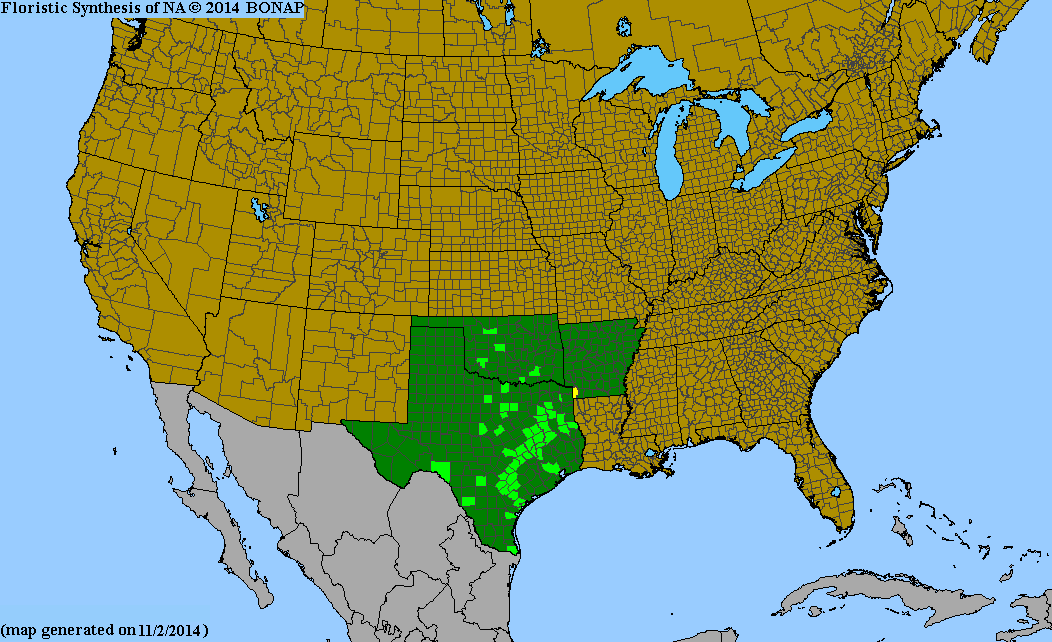 Map Color Key
Texas Status:
Native