Description
Habitat: Open hillsides, grassy areas.
Plant: Low, erect unbranched perennial 4 to 16 inches tall.
Leaves: Mostly basal with blade divided into three leaflets, each 1/2 to 1-3/8 inches long, toothed; a whorl of leaves present on stem.
Inflorescence: Single flower at stalk tip, up to 1-5/8 inch across, with 10-20 sepals resembling petals, usually white, may be pink, violet or blue; many stamens surrounding large green fruit head at center of flower, up to 1-1/2 inches tall.
Bloom Period: February to April.
References: "Wildflowers of the Texas Hill Country" by Marshall Enquist and "Wildflowers of Texas" by G. Ajilvsgi.
BONAP Distribution Map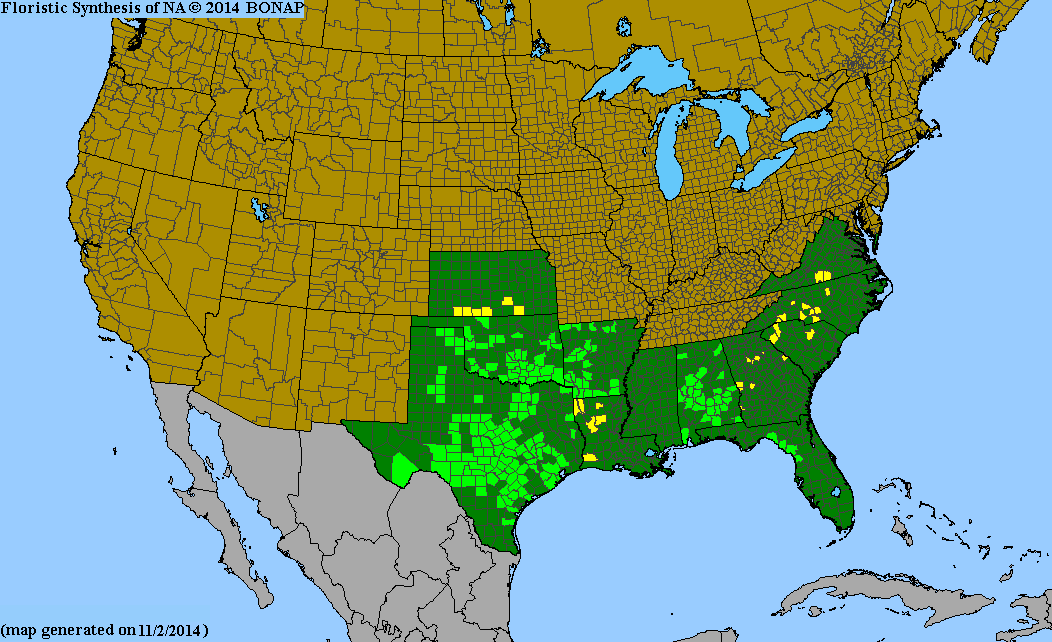 Map Color Key
Texas Status:
Native