Description
Habitat: Various soils in open, grassy areas, large colonies.
Plant: Erect perennial 4 to 12 inches tall; scapes (stems) terminated by umbels of flowers.
Leaves: A few (3 or 4) narrow, basal leaves 3 to 8 inches long with onion smell.
Inflorescence: Umbel of 10 to 25 flowers, about 1/2-inch across, 6 pink or pinkish white tepals (petal-like segments).
Bloom Period: March to May.
References: "Wildflowers of the Texas Hill Country" by Marshall Enquist and "Wildflowers of Texas" by Geyata Ajilvsgi.
BONAP Distribution Map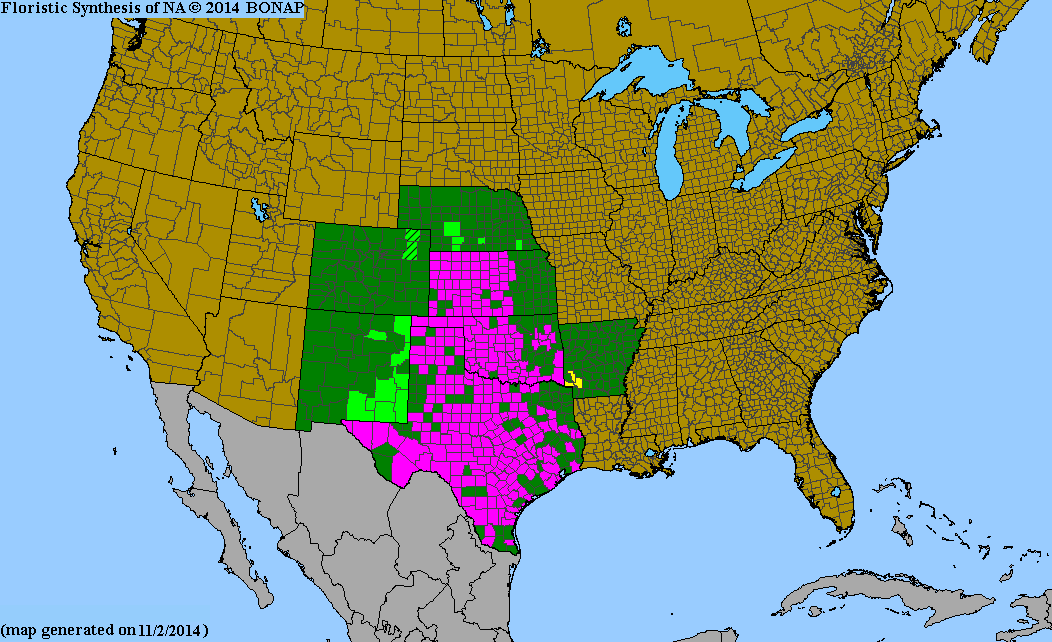 Map Color Key
Texas Status:
Native