Description
Habitat: Desert habitat, open, arid, rocky slopes.
Plant: Clump-like plant with a basal rosette of leaves 16 inches tall and 24 inches across with a leafless flowering spike 8 to 12 feet high.
Leaves: Basal rosette of many (up to 30) straight to curved linear leaves 12 to 20 inches long; margins with sharp, downflexed teeth 3/4 to 1-1/2 inches apart; very sharp spine at tip.
Inflorescence: Spike 6 to 12 feet tall with dense clusters of many flowers in upper half blooming from bottom to top; 1 to 3 flowers in each cluster; greenish ovary at flower base, spreading yellow to red or purplish tepals 1/2 to 3/4-inch long; stamens with yellow or red filaments 1 to 1-3/4-inches long and yellow anthers at tips, 3/8 to 5/8-inch long.
Bloom Period: May to July.
References: "Manual of the Vascular Plants of Texas" by Correll and Johnston, "Little Big Bend" by Roy Morey and SEINet.
BONAP Distribution Map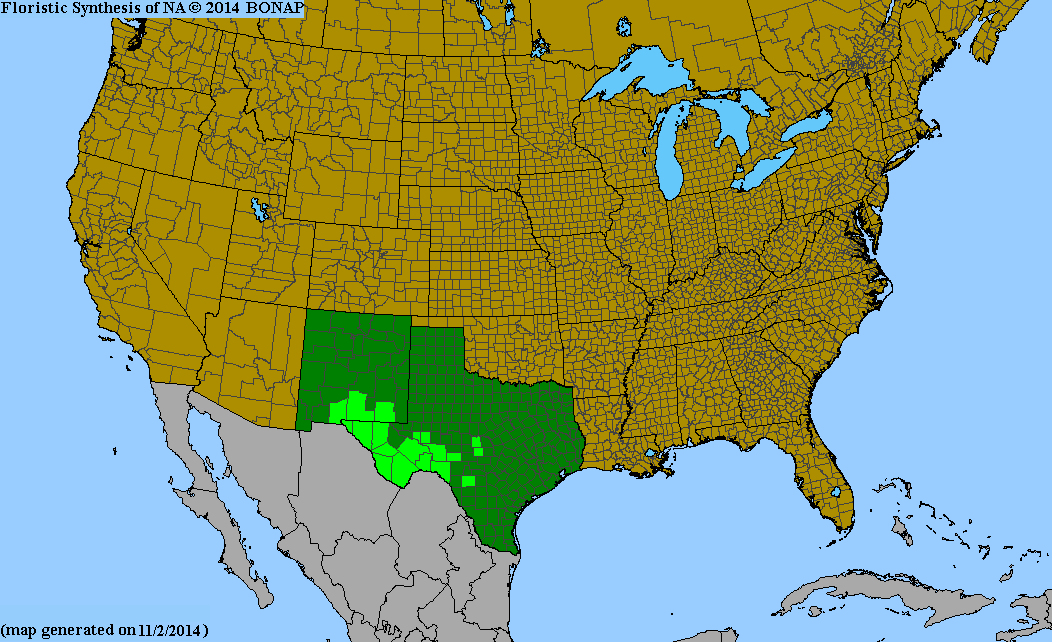 Agave lechuguilla
Map Color Key
Texas Status:
Native