Description
Habitat: Wet soils, even mud, in disturbed areas, meadows, marshes, edges of streams, etc. Photos here taken along the Pedernales River.
Plant: Upright hairy perennial with single stem, 1 to 5 feet tall, branched in upper portion.
Leaves: Narrowly ovate to lanceolate with toothed edges, 2-3/8 to 4 inches long and 3/4 to 1-1/2 inches wide; lower surfaces with silvery pubescent hairs.
Inflorescence: Long spikes of small flowers, each 3/4 inch long with 5 pale pink to lavender petals united at base and forming lobes; upper lip with two segment, lower lip with 3 lobes; 4 protruding stamens.
Bloom Period: May to September.
Reference: "Shinners & Mahler's Flora of North Central Texas" by Diggs, Lipscomb and O'Kennon, "Manual of the Vascular Plants of Texas" by Correll and Johnston and "Wildflowers of Texas" by Geyata Ajilvsgi.

BONAP Distribution Map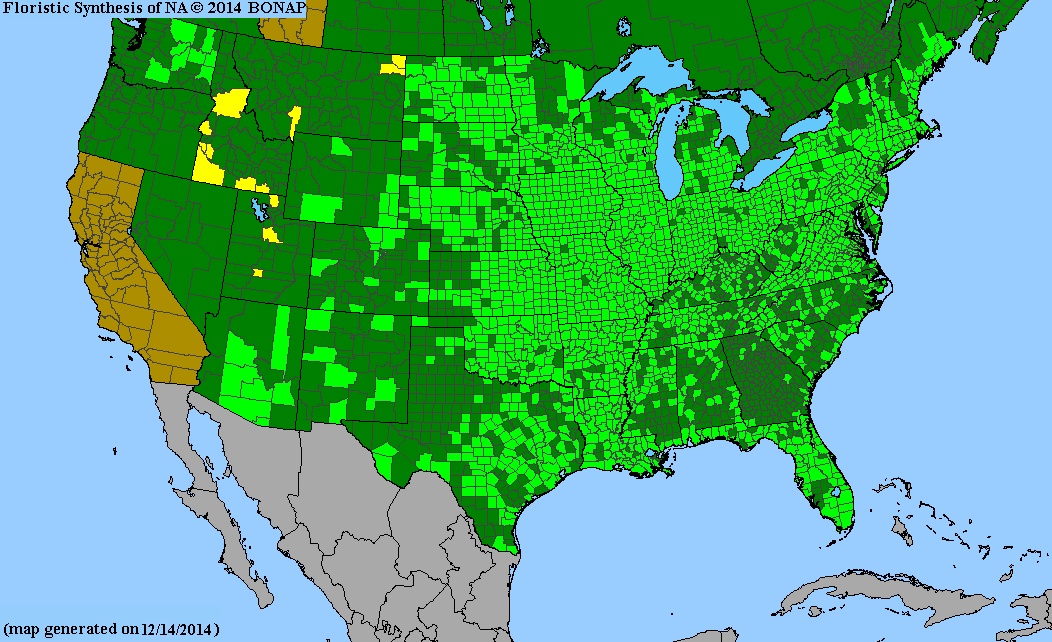 Map Color Key
Texas Status:
Native