Description
Habitat: Canyons, rocky hillsides, ledges, crevices, streambeds, shady areas in deserts.
Plant: Upright perennial up to about 2 feet tall; short, rough hairs on stems and leaves.
Leaves: Basal rosette of blue-green leaves, blades elliptic or obovate to oblong, 1-1/2 to 5-1/2 inches long, wavy, toothed or smooth edges; stem leaves broadly elliptic to obovate or rhombic, 1/4 to 1-1/4 inches long, hairy, smooth edges.
Inflorescence: Clusters of a few blossoms at branch tips in racemes; blossoms about 1/2-inch across with 4 petals, white but becoming purple; with 4 green, elliptic, hairy sepals.
Bloom Period: January to May.
References: SEINet and American Southwest.
BONAP Distribution Map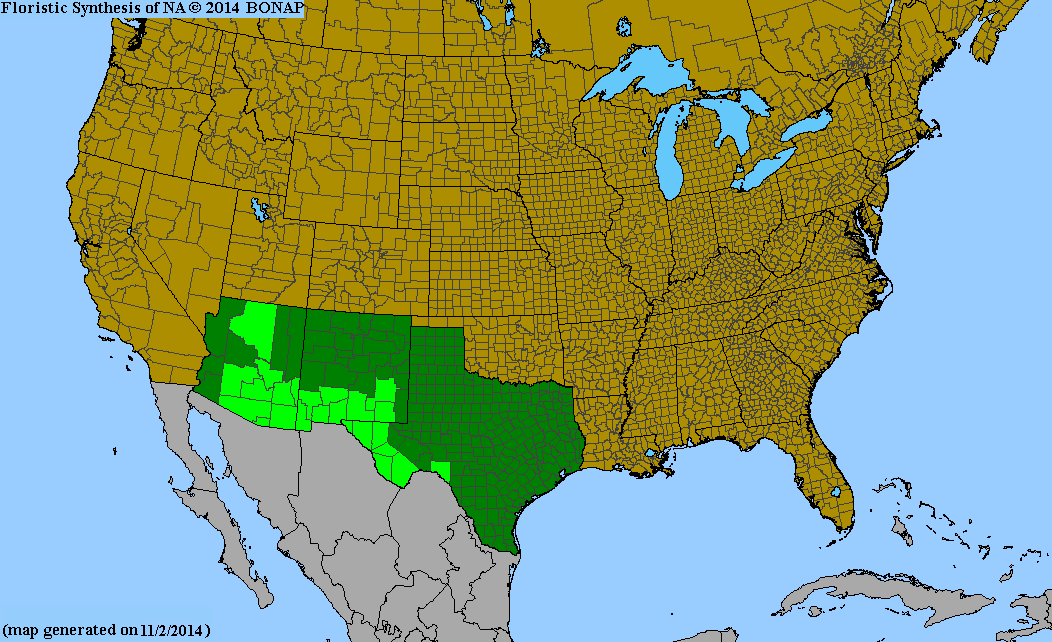 Map Color Key
Texas Status:
Native