Description
Habitat: Sandy or rocky soils in prairies, meadows; widespread in Texas.
Plant: Erect annual or perennial with single or several stems, usually branched above, 1 to 2 feet tall; 4-sided stems.
Leaves: Oblanceolate, opposite leaves 1 to 3 inches long, edges uneven or serrate, pale green.
Inflorescence: An interrupted spike of 2 to 7 floral clusters each with two-lipped corollas with sickle-shaped upper lip and wider three-lobed lower lip and two stamens; corollas yellow to cream with reddish spots; calyx teeth triangular or lance-shaped without bristles; given the inflorescence a dsitinctively "not-yellow" look are white to lavender bracts below each corolla cluster, all about the same size, oblong, pointed without small bristles on tips.
Bloom Period: April to August.
References: "Wildflowers of the Texas Hill Country" by Marshall Enquist, "Wildflowers of Texas" by Geyata Ajilvsgi, and Shinners & Mahler's Illustrated Flora of North Central Texas.
BONAP Distribution Map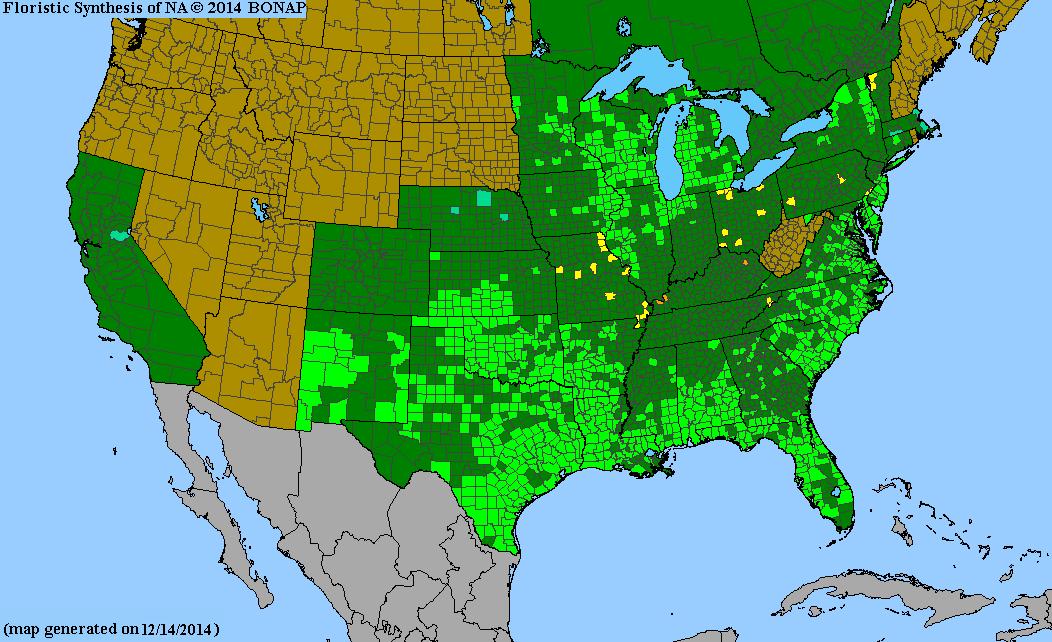 Map Color Key
Texas Status:
Native