Description
Habitat: Dry meadows, sandy prairies, hillsides, rocky slopes.
Plant: Sprawling perennial 1 to 3 feet tall; one to several branched stems.
Leaves: Green to bluish-gray leaves, opposite, with short or no petioles; linear-lanceolate to ovate-lanceolate, 1/2 to 4 inches long; smooth to slightly hairy.
Inflorescence: Clusters of 3 or more blossoms at branch tips on hairy peduncles; white, pink, or deep red-violet, about 1/2-inch across, 5 notched petal-like sepals and 3 to 5 long pink projecting stamens with yellow anthers and a long style; densely hairy, saucer-shaped involucre with 5 broadly triangular to rounded lobes; opening in the afternoon and closing early in the morning.
Bloom Period: May to November.
Fruits: Fruits: Brown, hairy achenes about 3/16-inch long, obovoid with longitudinal ribs and usually wrinkled or covered with warts.
References: "Manual of the Vascular Plants of Texas" by Correll and Johnston, SEINet and Minnesota Wildflowers.
BONAP Distribution Map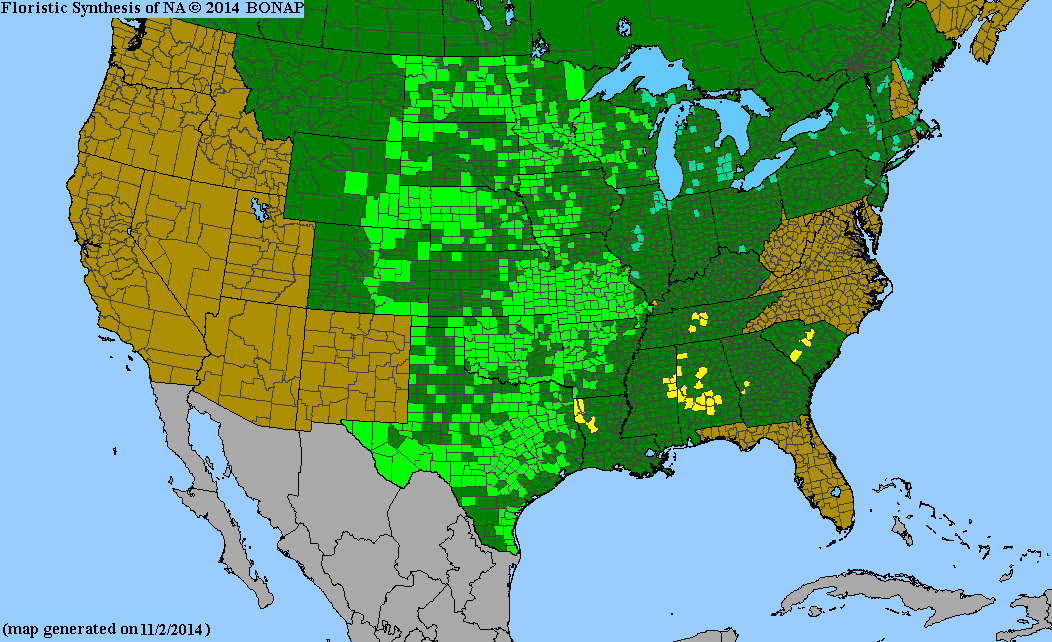 Map Color Key
Texas Status:
Native