Description
Habitat: Various soils (sand, clay, caliche) in fields, desert scrub, open areas, beaches and waste ground.
Plant: Prostrate to ascending short-lived perennial or annual, hairy stems branched from base up to 10 inches tall.
Leaves: Opposite, short-petiolate or sessile with blades ovate in outline and pinnately-cleft into 3 segments, each segment lobed and incised; overall up to 1-1/4 inches long; surfaces and margins hairy but without glands.
Inflorescence: Dense terminal spikes becoming elongated; small tubular white blossoms (often with tinges of purple or lavender), 1/8-inch across, each with 5 notched lobes of unequal length.
Bloom Period: February to August.
References: "The Manual of Vascular Plants of Texas" by Correll and Johnston, "Texas Wildflowers" by Michael Eason, and Texas Species of Glandularia (Verbenaceae) by B. L. Turner.

BONAP Distribution Map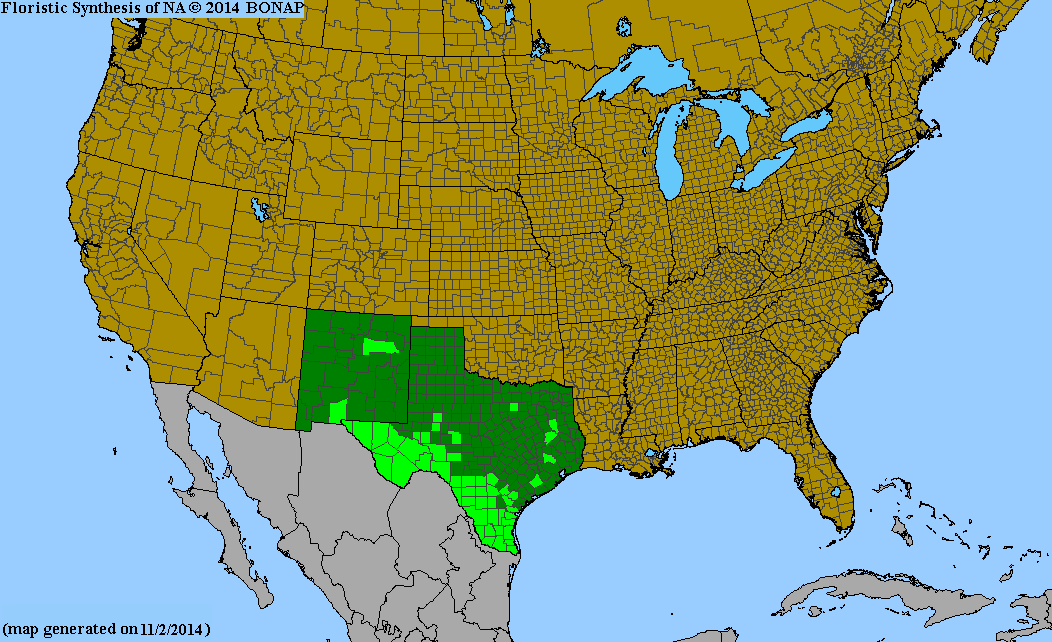 Map Color Key
Texas Status:
Native