Description
Habitat: Dryer soils in canyons and dry washes, pastures, fencerows, often along streams or on slopes.
Plant: Low/sprawling or climbing perennial vine.
Leaves: Compound leaves with 3 to 5 leaflets, each with 3 lobes and 3/4 to 1-3/4 inches long with leathery appearance and short fine hairs on the undersides.
Inflorescence: Flowerheads are solitary or in small clusters of a few, no petals, 4 white, petal-like sepals and a cluster of white stamens; flower followed by mass of fluffy, white seed plumes (tails) 2 to 4 inches long.
Bloom Period: April to September.
References: SEINet, "Manual of the Vascular Plants of Texas" by Correll and Johnston, and Southwest Desert Flora.
BONAP Distribution Map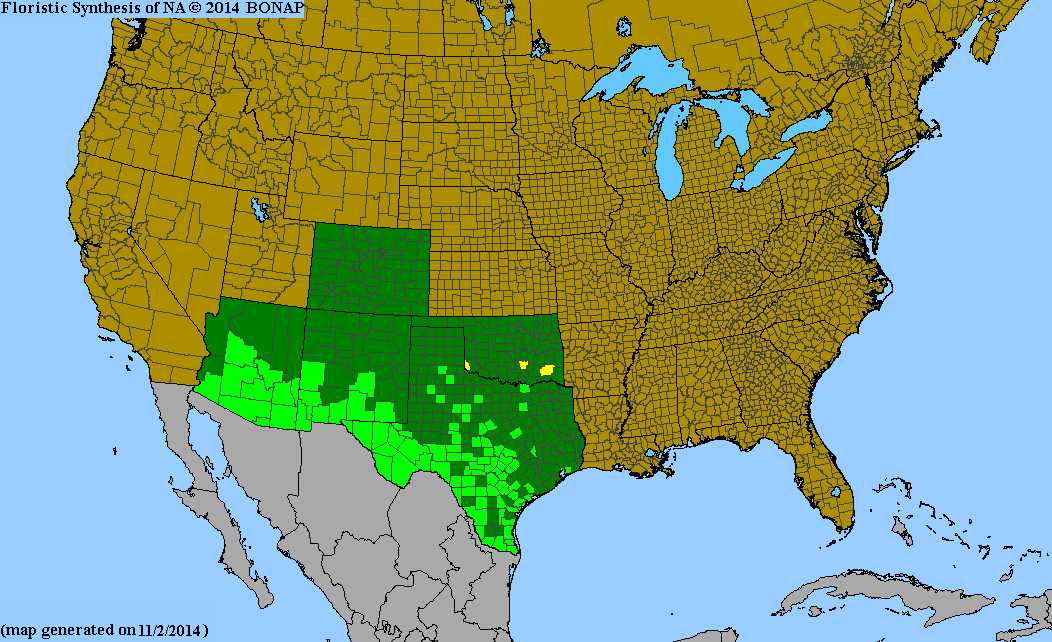 Map Color Key
Texas Status:
Native