Description
Habitat: Sandy soils, disturbed areas, barnyards, prairies.
Plant: Upright/sprawling annual 1 to 4 ft tall, often in colonies, branching from base and upper portion.
Leaves: Thick, deep green deltoid leaves up to 4 inches long on winged petioles, prominently veined underneath; lower leaves with coarsely toothed edges.
Inflorescence: Bright yellow composite flower heads 2 to 2-1/2 inches across on long, leafless stalks with 12-20 rays deeply 3-toothed at tips; yellow disc flowers; leafy bracts beneath.
Bloom period: April to October.
References: "Wildflowers of Texas" by Geyata Ajilvsgi and "Wildflowers of the Texas Hill Country" by Marshall Enquist.
BONAP Distribution Map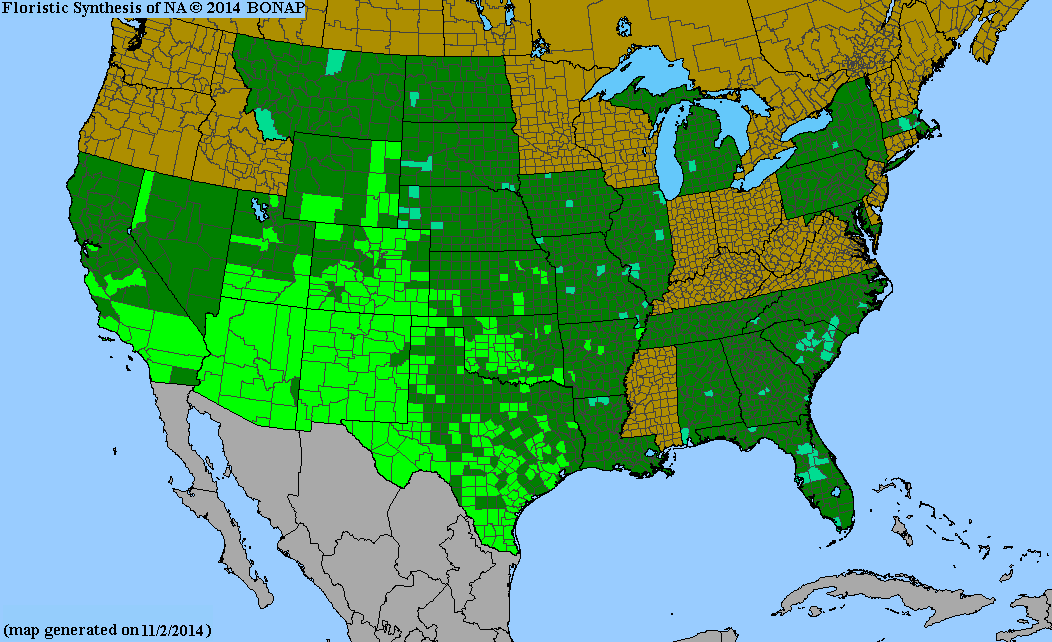 Map Color Key
Texas Status:
Native