Description
Habitat: Generally dry soils; fencerows, rock outcrops, brush areas and woodlands.
Plant: Erect or vining perennial with single or multiple thin, smooth, somewhat woody stems up to a few feet long.
Leaves: Highly variable, smooth, alternate , narrowly deltoid or hastate with 3 to 5 lobes; up to 2-1/2 inches long.
Inflorescence: Small drooping flowers 3/8 to 5/8 inches across with 5 white or purple-tinged twisted, reflexed petals resembling a star; yellow anthers in a tight cylinder, green pistil in center.
Bloom Period: April to November.
Fruit: Bright red berry 3/16 to 3/8 in diameter.
References: "Wildflowers of the Texas Hill Country" by Marshall Enquist and "Wildflowers of Texas" by Michael Eason.
BONAP Distribution Map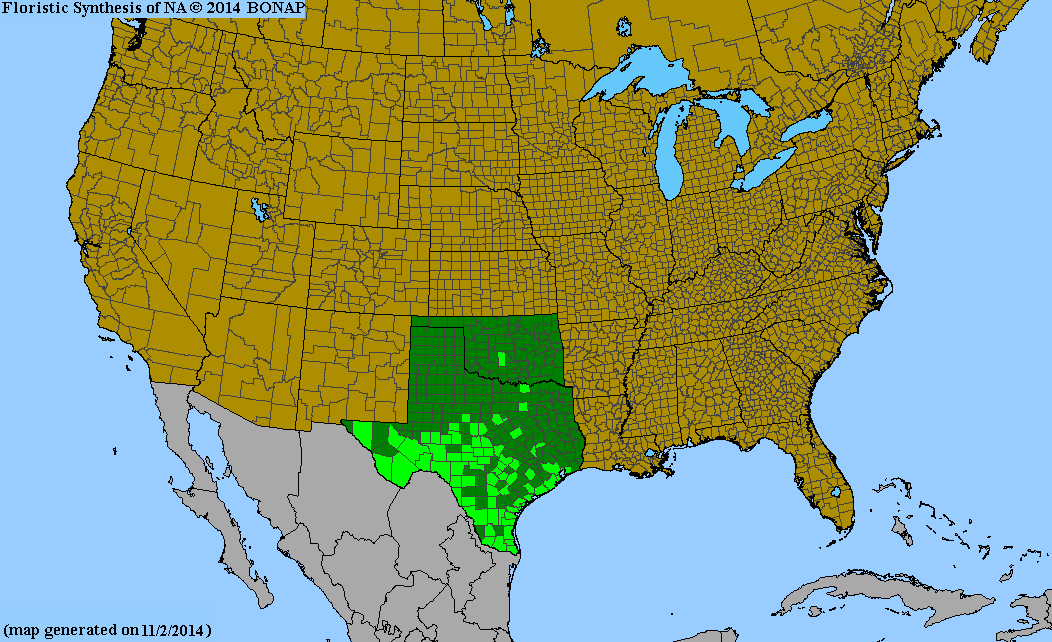 Map Color Key
Texas Status:
Native