Description
Habitat: Roadsides and other disturbed areas, stream banks, wet areas bordering woods.
Plant: Erect annual 5 to 14 inches tall, stems usually branched from base.
Leaves: Light green, linear very narrow, flat leaves clustered from base, length from i/4 to 1/2 the height of the plant.
Inflorescence: Flowers about 1/2-inch across, with 6 flared, pointed tepals (no petals), white to lavender/rose to yellowish with maroon veins, rose/purple ring around yellow center; ; greyish-purple seed capsules 1/8 to 1/6-inch in diameter.
Bloom Period: April an May.
References: "Manual of the Vascular Plants of Texas" by Correll and Johnston and SEINet, et al.

BONAP Distribution Map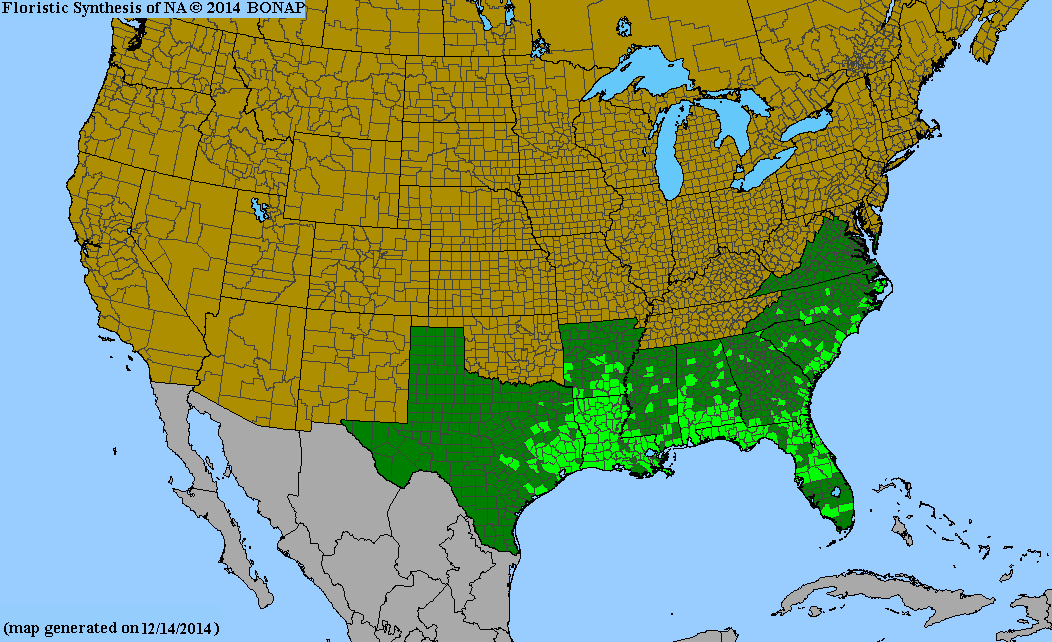 Map Color Key
Texas Status:
Native