Description
Habitat: Gravelly soils in dry, open areas; desert grasslands, hillsides; 3500 to 5000 ft; somewhat rare.
Plant: Erect perennial 12 to 16 inches tall with pubescent-hairy stems and leaves.
Leaves: Light green, opposite, narrowly-linear to lanceolate and folded blades, 2-3/4 inches long.
Inflorescence: Glandular-hairy terminal racemes of typical beardtongue-shaped blossoms; blue with tinges of purple, tubular corolla about 1 inch long, flaring open into two-lobed upper lip and three-lobed lower lip; throat light-colored; white, hairless staminode (infertile stamen); longer stamens with curved white filaments and hairy, pinkish anthers; cream-colored buds toward the tops of stems.
Bloom period: February to May.
References: "Wildflowers of Texas" by Michael Eason, American Southwest and SEINet.
BONAP Distribution Map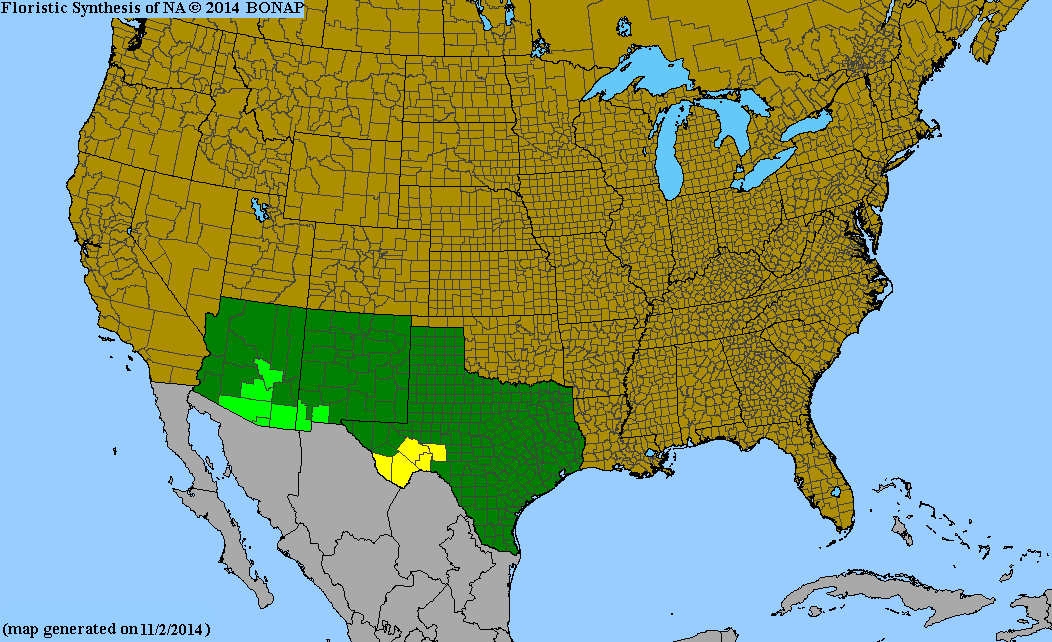 Map Color Key
Texas Status:
Native