Description
Habitat: Sandy soils, along washes.
Plant: Erect grey-green perennial 8 to 36 inches tall; covered with small hairs and glands.
Leaves: Lower leaves petiolate and oblanceolate or spatulate, 2 to 5 inches long; upper leaves sessile and lanceolate to oblong-ovate.
Inflorescence: Small white, pale cream, or greenish yellow, tubular blossoms borne in clusters, each less than 1 inch long; corolla tube with 5 lobes, flared and bent backward when mature; 5 yellowish stamens.
Bloom Period: March to November.
References: SEINet and American Southwest.
BONAP Distribution Map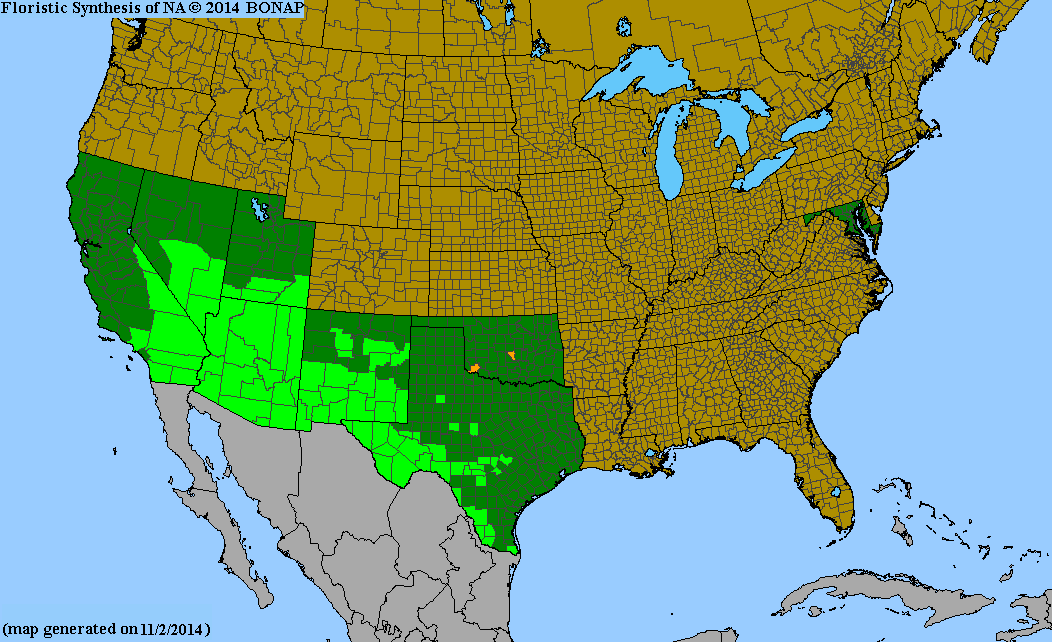 Map Color Key
Texas Status:
Native