Description
Habitat: Wet areas along stream beds, disturbed soils, vacant lots, roadsides, washes and drainages; below 4,500 ft.
Plant: Much-branched shrub to small tree 10 to 25 feet tall; invasive, alien species, poisonous.
Leaves: Smooth, rubbery, lanceolate or elliptical leaves up to 8 inches long; lower leaves opposite and short-petiolate; upper leaves sessile.
Inflorescence: Tubular yellow flowers about 2 inches long at stem ends; corolla flaring at apex, cleft into 5 lobes; pointed calyx lobes of unequal length.
Bloom Period: March to November.
References: Texas Invasives and SEINet.

BONAP Distribution Map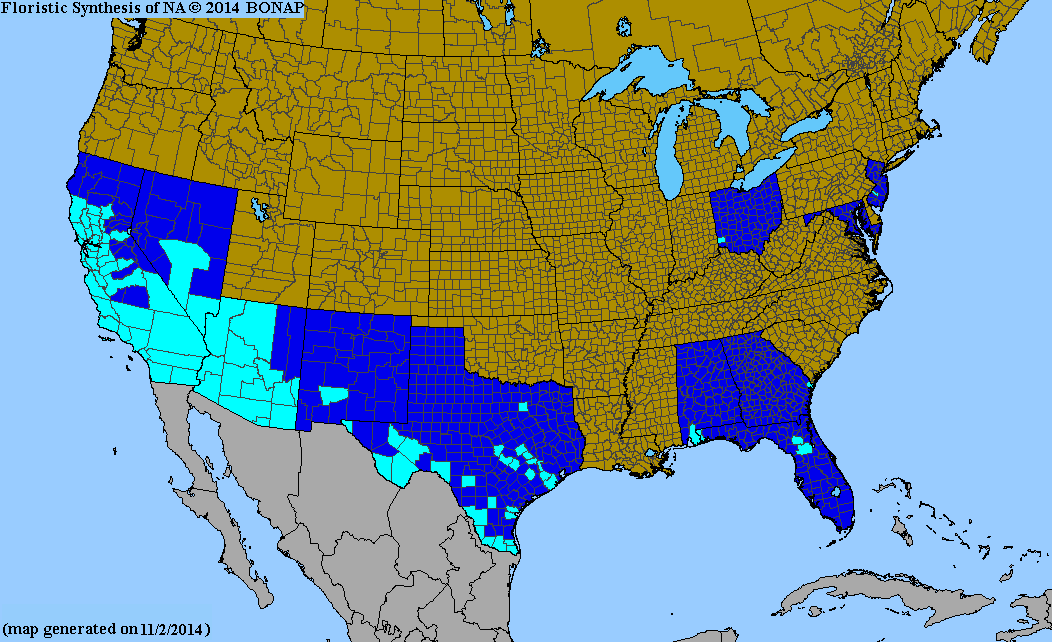 Map Color Key
Texas Status:
Introduced
INVASIVE