Description
Habitat: Sandy or rocky soils in prairies, meadows.
Plant: Erect annual with single or a few unbranched stems 8 to 15 inches tall; 4-sided stems.
Leaves: Elliptic or oblanceolate, opposite leaves 3/4 to 2 inches long, edges smooth or serrate.
Inflorescence: An interrupted spike of 2 to 7 floral clusters each with two-lipped corollas with sickle-shaped upper lip and wider three-lobed lower lip and two stamens; corollas white to light pink; calyx teeth with long thread-like tips; dissimilar-sized bracts below each corolla cluster, outer bracts broad, inner narrow bracts narrower, all with sharp point with small bristles on tips; bracts whitish, yellowish to green.
Bloom Period: April to August.
References: "Wildflowers of the Texas Hill Country" by Marshall Enquist and Shinners & Mahler's Illustrated Flora of North Central Texas.
BONAP Distribution Map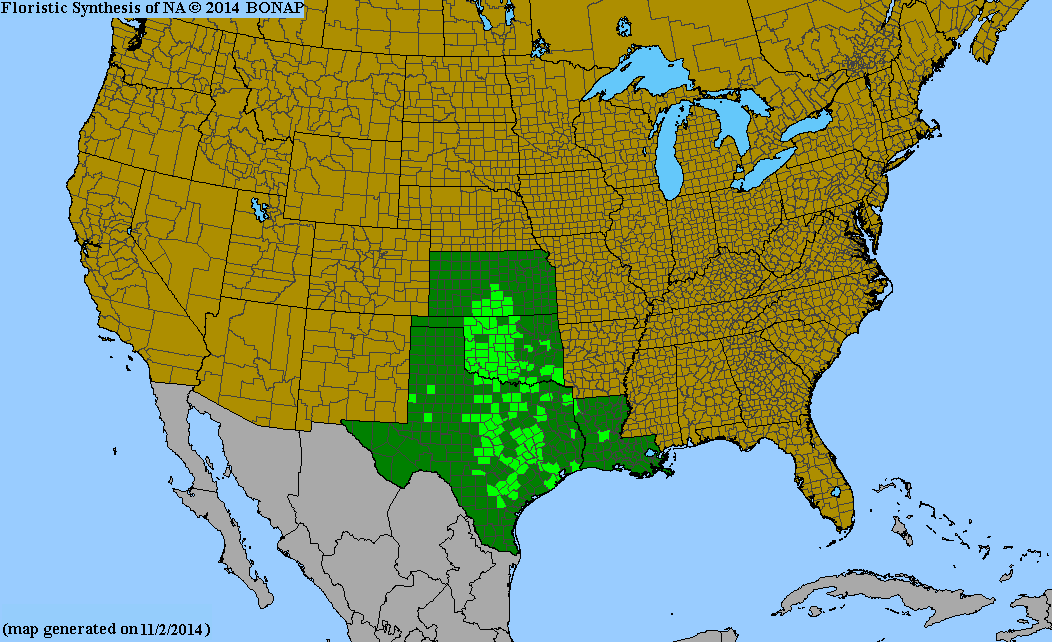 Map Color Key
Texas Status:
Native