Description
Habitat: Open, gravelly areas; granite or limestone slopes and ridges.
Plant: Short, hairy spreading to erect annual, 2 to 8 inches tall; stems usually dichotomously branched (i.e. forked)
Leaves: Hairy alternate stem leaves, linear to narrowly oblanceolate or spatulate, 3/8 to 1-1/8 inches long.
Inflorescence: Small, bell-shaped, usually solitary flowers in upper leaf axils or in cymes at branch tips; calyx lobes linear to narrowly spatulate; corolla with 5 lavender lobes with prominent dark veins; 2 to 4 stamens, shorter than the corolla.
Bloom period: August to October.
References: "Manual of the Vascular Plants of Texas" by Correll and Johnston, SEINet and Jepson eFlora.
BONAP Distribution Map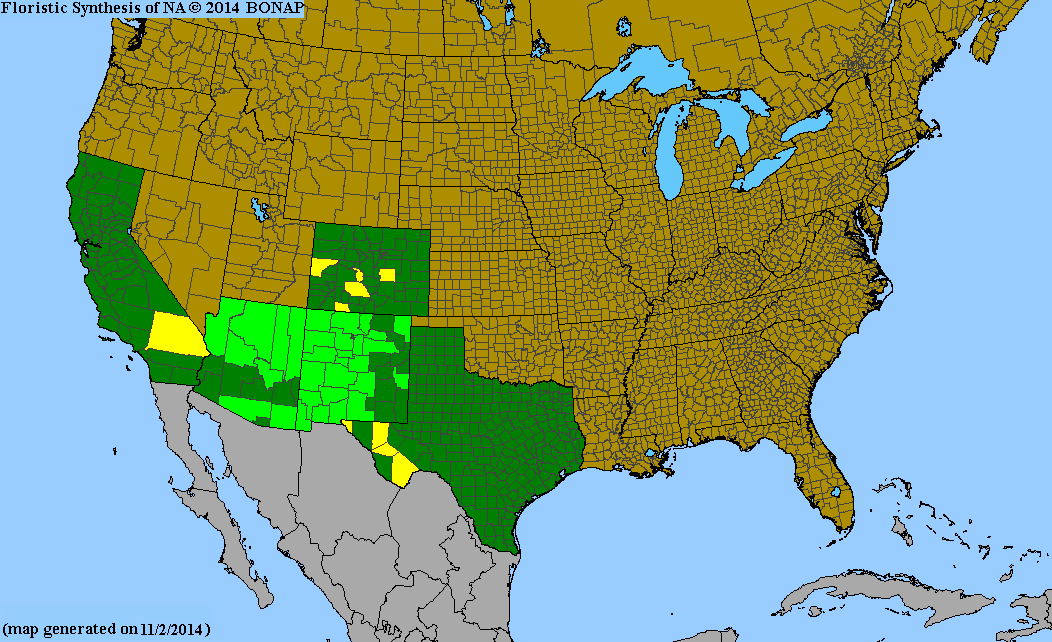 Map Color Key
Texas Status:
Native
Rare