Description
Habitat: Various soils in open, sunny, disturbed locations; widespread, introduced from the Mediterranean.
Plant: Annual or biennial with prostrate to spreading to erect stems 2 to 18 inches long.
Leaves: Opposite sometimes whorled above, sessile, ovate to elliptic or lanceolate, 0.2 to 1.2 inches long and up to 0.4 inches; wide, edges ar entire to shallowly dentate and the surfaces are smooth.
Inflorescence: Red to salmon-colored or blue flowers up to 3/4-inch diameter; corolla has 5 spreading, overlapping lobes (petals) with small, cland-tipped hairs arond the tips, small red center; protrudung stigma and stamens with yellow anthers.
Bloom Period: Spring and summer.
References: Jepson Floral Project and SEINet
Note: The blue version of L. arvensis was formerly named var. caerula (or coerula); also, there is disagreement on whether the genus name is Lysimachia or Anagallis.
BONAP Distribution Map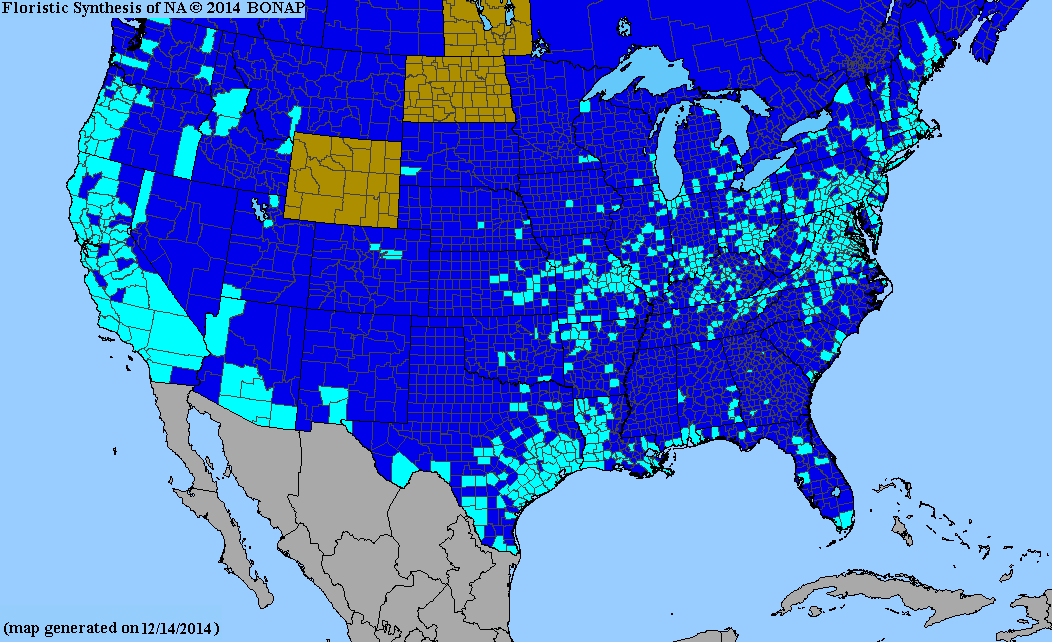 Map Color Key
Texas Status:
Introduced