Description
Habitat: Woods and thickets; widepread throughout central/east Texas and the Southeast US.
Plant: Woody, climbing, twining vine with smooth branches 3 to 20 feet long.
Leaves: Smooth, glossy opposite, linear-oblong to to elliptic or obovate leaves up to 2-3/4 inches long and 1-5/8 inches wide; those just below blossoms fused together at base around the stem.
Inflorescence: Coral trumpet-shaped blossoms in clusters of 2 to 4 with 4 to 6 blossoms in each cluster forming spikes; each with a yellow throat and (usually) protruding yellow stamens.
Bloom Period: March to June.
Reference: "Manual of the Vascular Plants of Texas" by Correll and Johnston and "Texas Wildflowers, A Field Guide" by C. and L. Loughmiller.
BONAP Distribution Map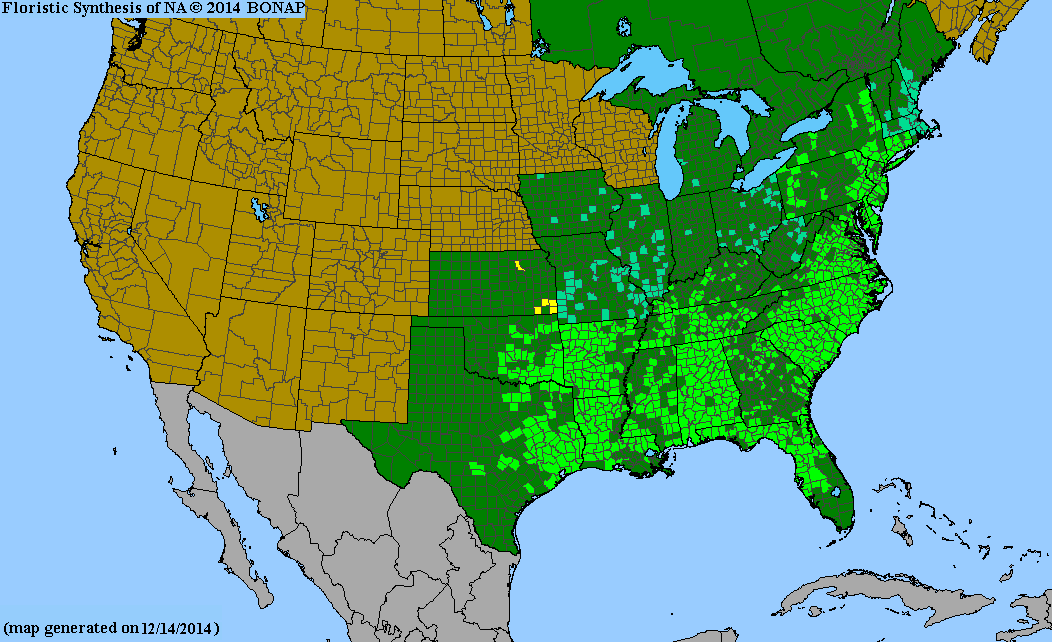 Map Color Key
Texas Status:
Native