Description
Habitat: Almost any soil type and environment in the state.
Plant: Much-branched shrub 2 to 6 feet high, stems smooth or with stiff recurved prickles.
Leaves: Dark green, opposite, ovate to somewhat triangular leaves 1 to 3 inches long and 3/4 to 1-5/8 inches wide on petioles less than 1/2-inch long; edges coarsely-serrate.
Inflorescence: Hemispheric clusters 3/4 to 1-1/4 inches across on petioles 1-1/4 to 3-1/2 inches long with many small, showy flowers; blossoms 1/4 to 3/8-inch long and 1/8 to 1/4-inch wide with yellow to red-orange petals.
Bloom Period: Spring to fall.
References: "Wildflowers of the Texas Hill Country" by Marshall Enquist and "Manual of the Vascular Plants of Texas" by Correll and Johnston.
BONAP Distribution Map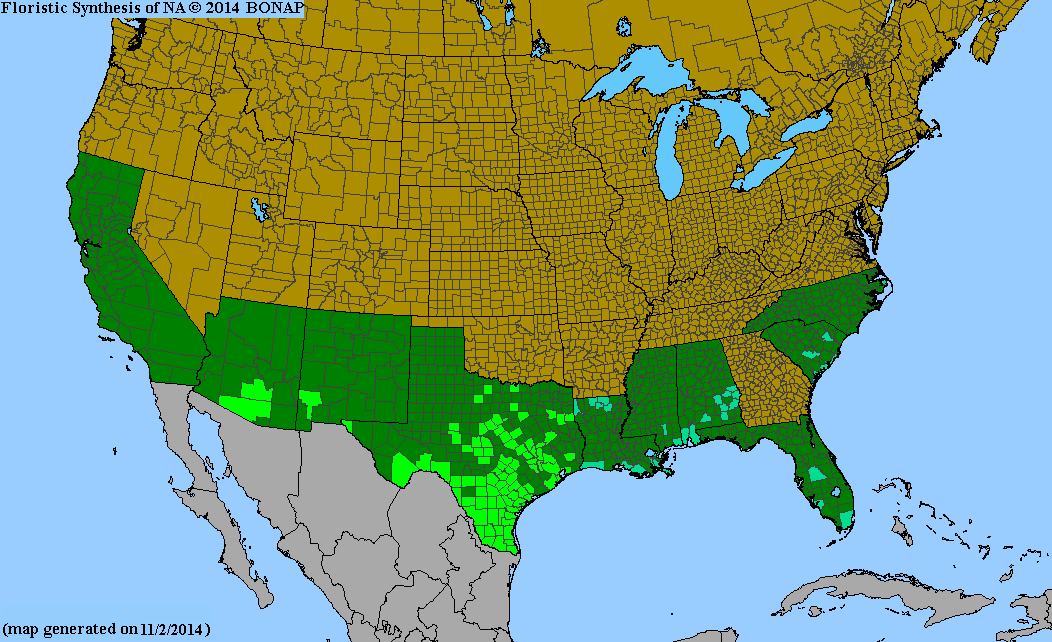 Map Color Key
Texas Status:
Native