Description
Habitat: Dry soils in disturbed areas, open areas, grasslands and brushlands.
Plant: Small somewhat branched perennial, spreading or upright; stems 8 to 24 inches long.
Leaves: Short-petiolate or sessile, alternate, lanceolate to oblong, up to 7/8 inch long and less than half as wide; with ciliate margins and surfaces covered with fine hairs.
Inflorescence: Flowers on short, slender pedicels arising from the leaf axils; blossoms less than 1/2-inch across; saucer-shaped with 5 rounded, sometimes cleft petals, white or pale blue with white centers; 5 white stamens.
Bloom Period: April to September.
References: "Wildflowers of Texas" by Michael Eason and SEINet.

BONAP Distribution Map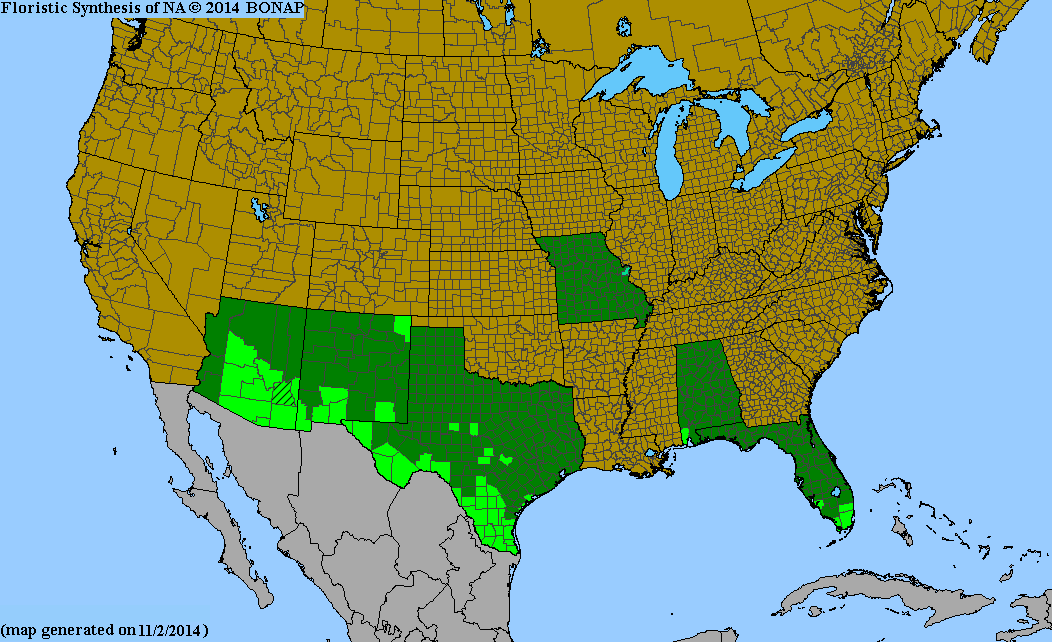 Map Color Key
Texas Status:
Native