Description
Habitat: Dry, rocky limestone soils; in Texas only in far west.
Plant: Erect to spreading annual up to 16 inches tall; one or more leafy stems branching in upper portions.
Leaves: Deeply divided into narrow segments, overall up to 2 inches long.
Inflorescence: Solitary or in small clusters, erect orange, gold or bright yellow cupped flowers 1-1/8 to 2-3/8 inches across; 4 petals; pistil and stamens orange/gold/yellow.
Bloom Period: March to May.
References: "Wildflowers of Texas" by G. Ajilvsgi, "Manual of the Vascular Plants of Texas" by Correll and Johnston.
Note: These images were taken of cultivated plants, not in the wild.
BONAP Distribution Map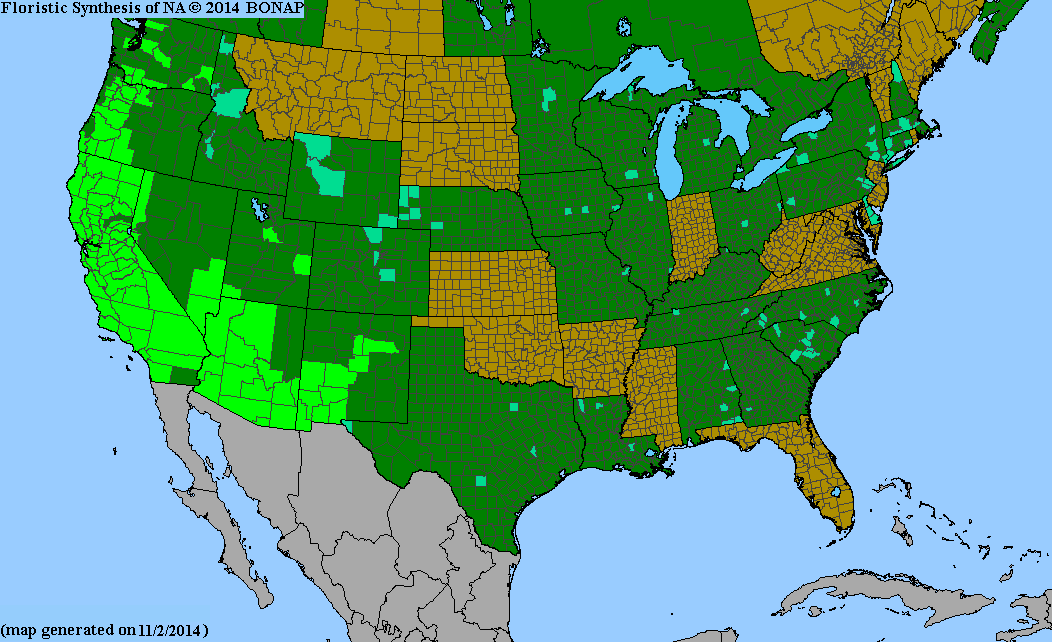 Map Color Key
Texas Status:
Exotic