Description
Habitat: Desert habitat; scrubland, grassy plains, canyon sides and limestone terraces, up to 5,000 feet; in Texas, found primarily in Big Bend.
Plant: Single, sometimes branching stems up to 12 inches tall with 15 to 22 narrow/shallow ribs; annual growth increments marked (often vaguely) by rings of spines with contrasting colors.
Spines: Obscuring stem; vertical central spines 3 or 7 to 9, about 1/4-inch long; radial spines 18 to 22, 1/4 to 1/2 inch long, pale brown or pink.
Inflorescence: Usually yellow flowers, but can range to rose-pink and magenta, 3 to 5 inches across with dark green stigma lobes and yellow anthers in the center; long, pointed petals, outer sometimes tinged with magenta on the outside, inner streaked with green on the inside; green petal base.
Bloom Period: March to May.
References: Echinocereus pectinatus var. neomexicanus in "Manual of the Vascular Plants of Texas" by Correll and Johnston, Cactus Art, and Lady Bird Johnson Wildflower Center.
BONAP Distribution Map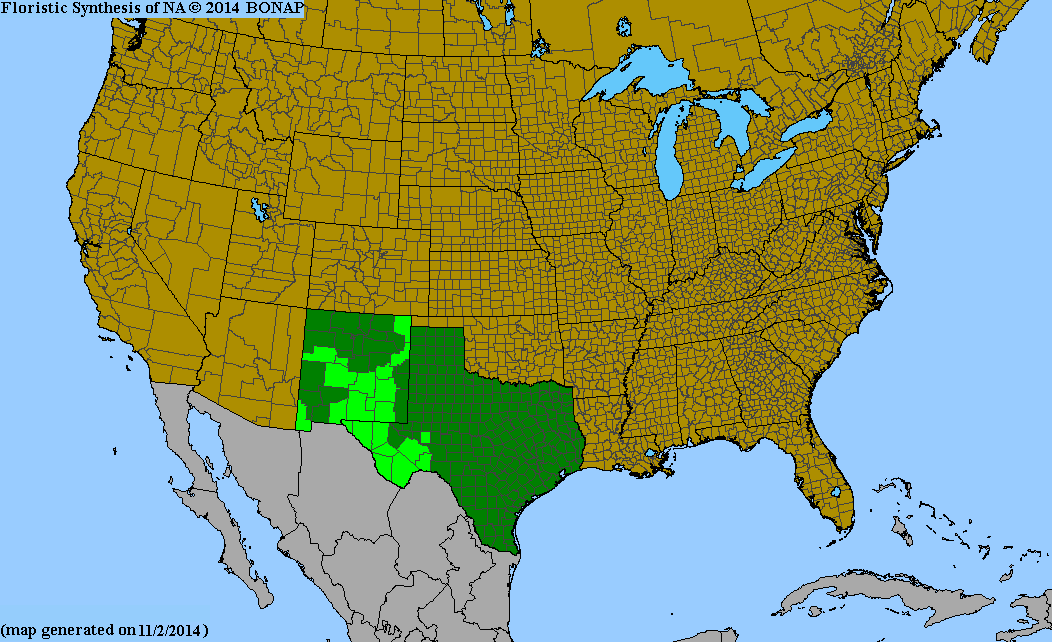 Map Color Key
Texas Status:
Native