Description
Habitat: Rocky calcareous soils in shaded areas of ravines, limestone outcrops, and along streambanks; endemic to Edwards Plateau.
Plant: Low-climbing perennial vine with slender, leafy stems 9 to 20 feet long.
Leaves: Opposite stem leaves each with 4 or 5 pairs of leaflets that are ovate or orbicular in outline, unlobed, 2 to 3-lobed, or lowest leaves occasionally trifoliolate, with main rib extending into tendril.
Inflorescence: Urn-shaped, drooping blossoms, about 1 inch long with 4 red petal-like sepals; on peduncles 4 to 8 inches long from leaf axils.
Bloom Period: March to July.
References: "Manual of the Vascular Plants of Texas" by Correll and Johnston, "Wildflowers of Texas" by Geyata Ajilvsgi, and "Wildflowers of the Texas Hill Country" by Marshall Enquist.
BONAP Distribution Map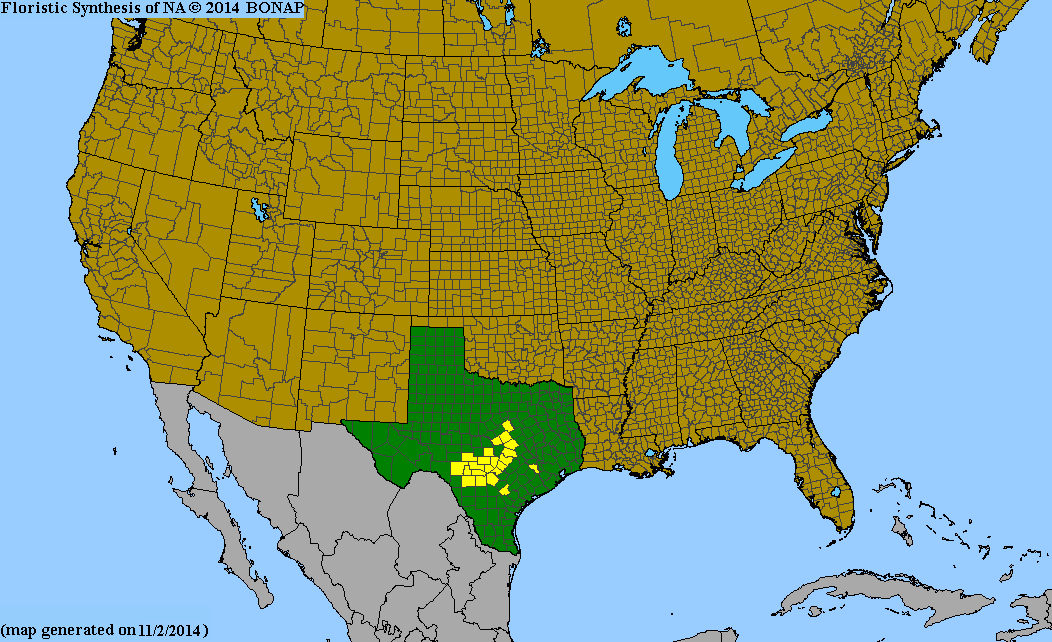 Map Color Key
Texas Status:
Native