Description
Habitat: Dry, rocky areas on hillsides, flatlands, thickets and open woods.
Plant: Shrub 3 to 6 feet tall, or more; rigid spreading or upright branches.
Leaves: Grey-green, leathery stout ternate (trifoliate) leaves; leaflets elliptic to lanceolate overall, with 1 to 3 (or more) lobes with very sharp teeth/points.
Inflorescence: Clusters of fragrant small blossoms with 6 red/orange-tinged yellow sepals, 6 yellow petals and 6 stamens.
Bloom Period: February to April.
Fruit: Bright red berries 1/4-inch diameter.
References: "Wildflowers of the Texas Hill Country" by Marshall Enquist, "Manual of the Vascular Plants of Texas" by Correll and Johnston, and Flora of North America.
BONAP Distribution Map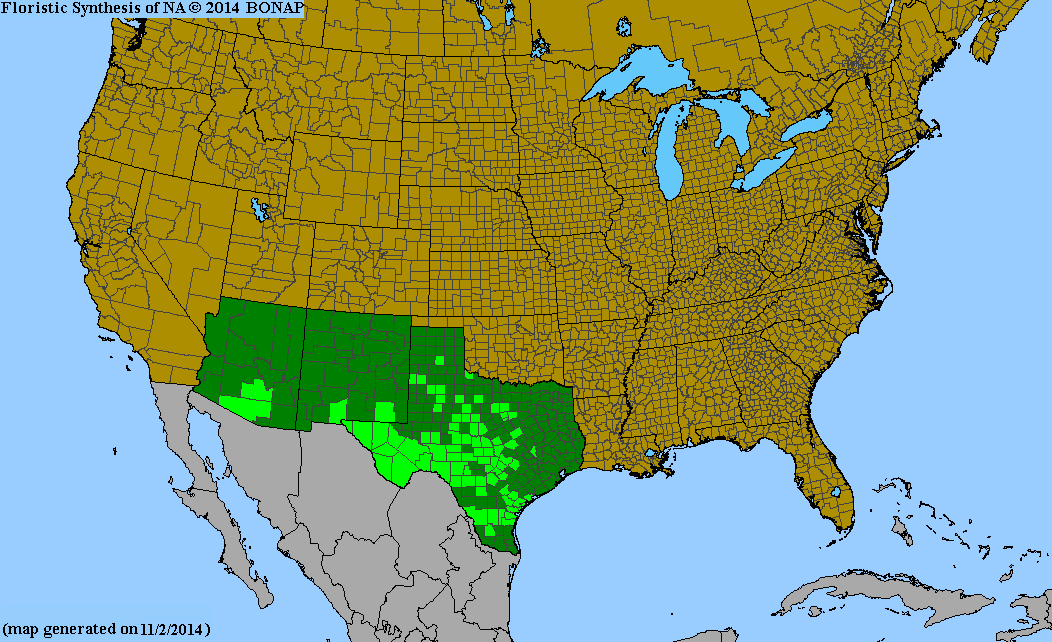 Map Color Key
Texas Status:
Native