Description
Habitat: Sandy loam or limestone gravel of hillsides, ledges, prairies.
Plant: Perennial with several trailing stems up to 2 feet long.
Leaves: Pinnately-compound leaves 1-3/8 to 6 inches long, each with 15 to 33 elliptical leaflets.
Inflorescence: Cluster of mostly white flowers in a short raceme (spike), each about 1 inch long with 5 petals; upper petals extending forward and bending upward into a banner; lower petals tipped in purple.
Bloom Period: March to July.
References: "Wildflowers of Texas" by Geyata Ajilsvgi.
BONAP Distribution Map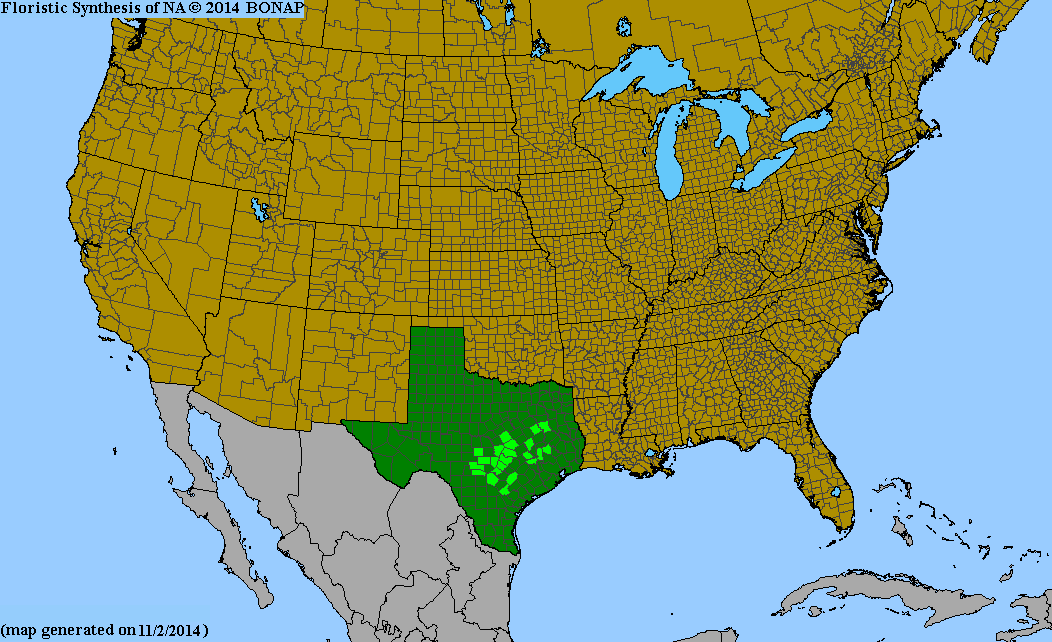 Map Color Key
Texas Status:
Native