Description
Habitat: Waste areas, sandy washes, fields and roadsides.
Plant: Erect, somewhat prickly annual up to 32 inches tall, branched from base.
Leaves: Alternate, deeply lobed with spines along edges and often on midribs on both surfaces; lower leaves sessile, mid- and upper leaves clasping.
Inflorescence: Flowers 1-1/2 to 2-3/4 inches across with 1 or 2 foliaceous bracts below; 4 to 6 bright yellow petals; 30-50 yellow stamens; red-purple stigma in center.
Bloom Period: April and May.
References: "Manual of the Vascular Plants of Texas" by Correll and Johnston and SEINet.
BONAP Distribution Map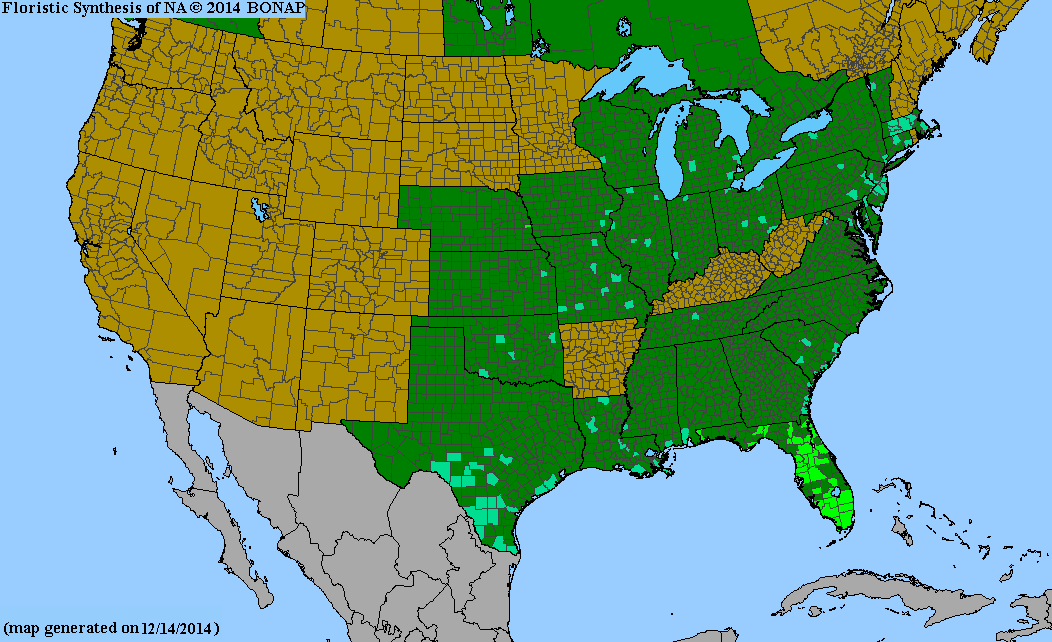 Map Color Key
Texas Status:
Native