Description
Habitat: Moist areas in disturbed sites, prairies and flatlands.
Plant: Weak, low-growing, sprawling annual with much-branched 20-inch long stems.
Leaves: Opposite, sessile, ovate to elliptic, up to 3/4-inch long and 3/8-inch wide; smooth surfaces and margins.
Inflorescence: Small flowers on pedicels in leaf axils, each with 5 scarlet to salmon or orange petals, red to purple at bases; 5 reddish filaments with hairy bases; yellow anthers.
Bloom Period: March to May.
References: "Manual of the Vascular Plants of Texas" by Correll and Johnston and SEINet.
Notes: Introduced plant throughout North America and Mexico, from Eurasia.
BONAP Distribution Map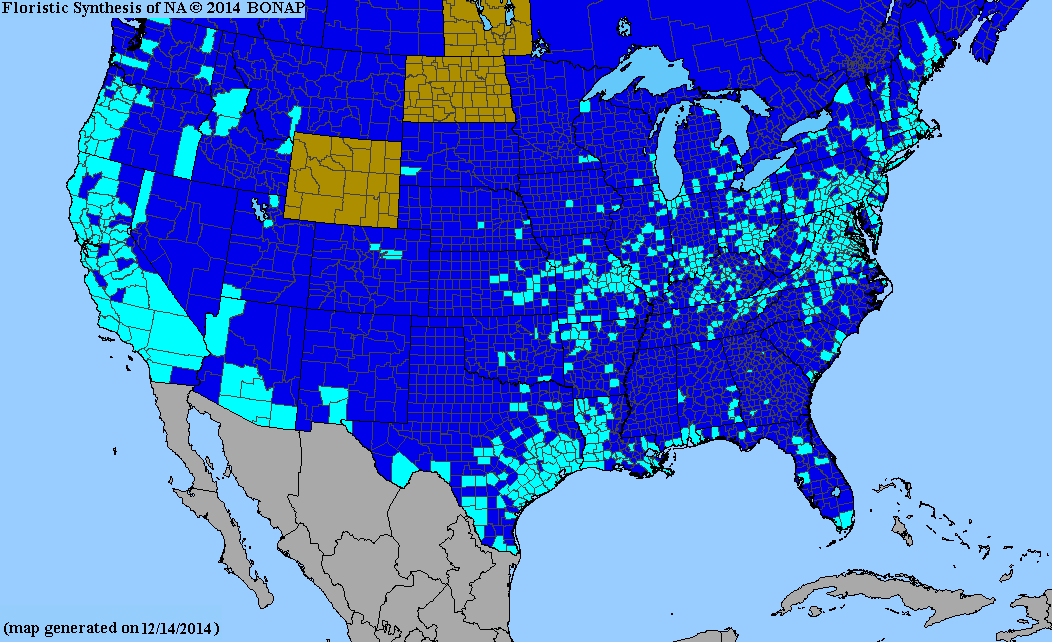 Map Color Key
Texas Status:
Introduced