Description
Habitat: Roadsides, disturbed areas. Widespread and abundant in much of Texas and elsewhere.
Plant: Erect perennial 4 to 24 inches tall, sometimes taller; branching, hairy stem.
Leaves: Hairy, up to 4 inches long, variable shape from lanceolate to nearly oval, divided into many narrow, pointed lobes.
Inflorescence: Composite flowers arranged in spikes atop the stems, and composed of many downward-pointing staminate (male) flower heads, yellow; pistillate (female) heads located below and in the axils of leaves.
Bloom Period: Late summer and fall.
References: SEINet and Wikipedia.
BONAP Distribution Map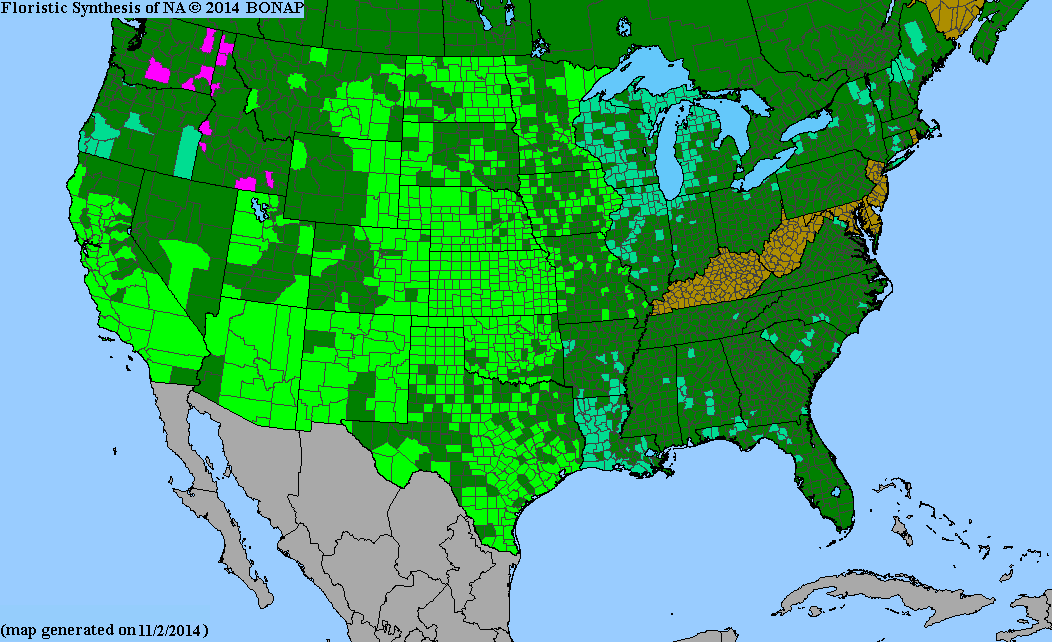 Map Color Key
Texas Status:
Native